At the end of August 2023, the company Green Watt Innovations d.o.o. from Belgrade, a regular member of RES Serbia, completed the installation of a solar system in the company Menex d.o.o. from the village of Lukavac near Kruševac.
The company Menex d.o.o. owns the most modern and largest cold store of this type in the area of the Rasina district and is a leader in the field of trade, growing and processing of fruit. Most of the fruits come from their own plantations, while a smaller part comes from producers with whom they have long-term cooperation. The company owns a refrigerator with a capacity of 1,500 tons.
The installation of a solar FN system with a capacity of 520 kWp DC was carried out with the support of IPARD measure 3 of the investment fund (3.3.1.4. Construction of facilities for the production of electricity and thermal energy from renewable sources for own use), which was carried out as the most significant project of the four IPARD projects that performed at the same time.
In this way, the costs of storage, processing and exploitation of fruit have been significantly reduced. It should be taken into account that electricity is most needed during the sunny part of the day, and it is electricity in the process of preserving fruit and fruit products that plays the main role in the formation of prices for clients and end consumers. Owning a solar power plant enables the user to manage and plan supplies more easily, create a more competitive price on the market and reduce the use of fossil fuels.
Author: Marko Vidojević
Photo: Green Watt Innovations d.o.o./Nikola Đorđević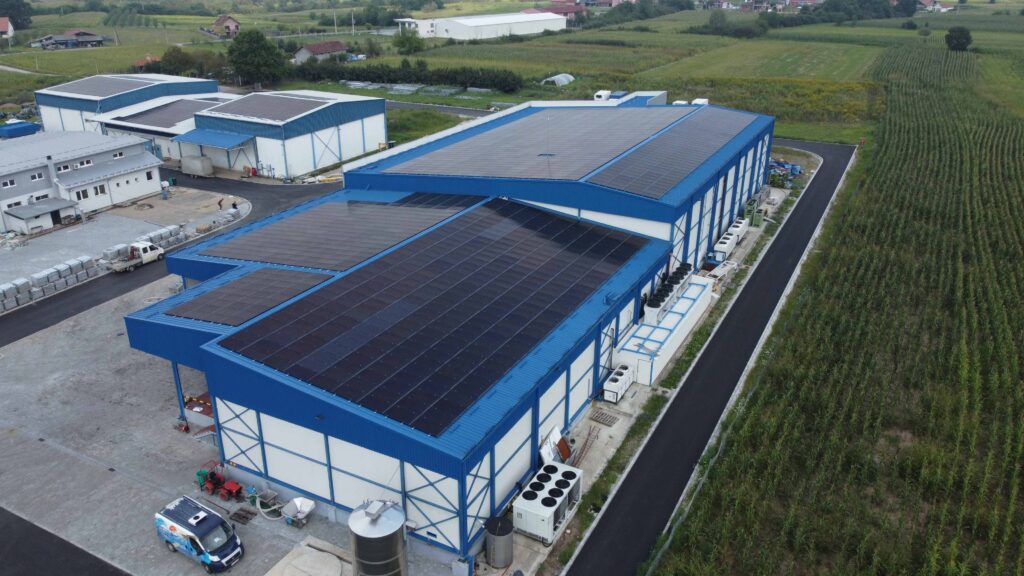 Official website: https://www.greenwatt.rs/