The residential community Bokokotorska 34 from Pančevo, with an installed power of 9.5 kW, was registered in the Register of buyers-producers who are residential communities. This is the first such case in the Republic of Serbia, and the date of accession is December 5th, 2022.
The work on the construction of a solar power plant for the needs of the residential community Bokokotorska 34 was carried out by the company GREEN WATT INNOVATIONS, a regular member of the Association RES Serbia.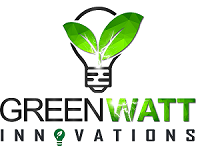 So far, 716 buyers-producers with a total installed capacity of 9.5 MW have been registered in the Register of electricity buyers-producers in Serbia, of which 618 are household buyers-producers.
The largest customer-producer of electricity in the Republic of Serbia is the company EKO STEP PELLET DOO from Petrovac na Mlavi, with an installed capacity of 999.50 kW. EKO STEP PELLET DOO is a member of the Association Renewable Energy Sources of Serbia since March 25th, 2021.
You can find a link to the Registry of Buyer-Producers here, in the Registries segment.