Nordex Group company, a regular member of the Association RES Serbia, welcomes the end of the year in our country working at full steam. The installation of wind generators at the Krivača wind farm has been completed, which is expected to be put into trial operation soon, but there is no respite – the next project planned for implementation in 2024 is the Pupin wind farm with over 94MW of installed power (16 wind turbines).
We talk about the ambitious plans of one of the world's leading manufacturers of wind generators with the Managing Director for Serbia, Vladimir Kolarević, who joined Nordex in December last year.
He has a master's degree in mechanical engineering and has been focused on the energy sector since the beginning of his career. He had his first work experience in an engineering company, in the gas sector, working on projects of internal gas installations, gas boiler houses and gas pipelines. For the next four years, he worked as an advisor at the Ministry of Energy and Mining, on the tasks of improving the energy efficiency of end users, as well as in the sector for renewable energy sources, where, among other things, he prepared legislation to increase the use of RES in Serbia.
He also contributed to the increase in the use of renewable energy sources by working at the Association of Small Hydropower Plants in Serbia, at the position of one of the members of the Management Board. In his rich biography, he also wrote a year spent working as a Development Manager for wind power projects, and he could not miss the opportunity to join Nordex.
Behind this company is a dynamic year in which they formed a great team of engineers engaged in the construction of the Krivača wind farm. At the same time, they established a service center that will serve the mentioned wind farm and others that, as our interlocutor hopes, this company will build in Serbia.
In an interview for our portal, Kolarević reveals that the Krivača wind farm is an extremely complex and demanding project that is significantly different from other wind farms in Serbia. We also found out which is the largest turbine offered by this company, but also what challenges wind generator manufacturers are currently facing.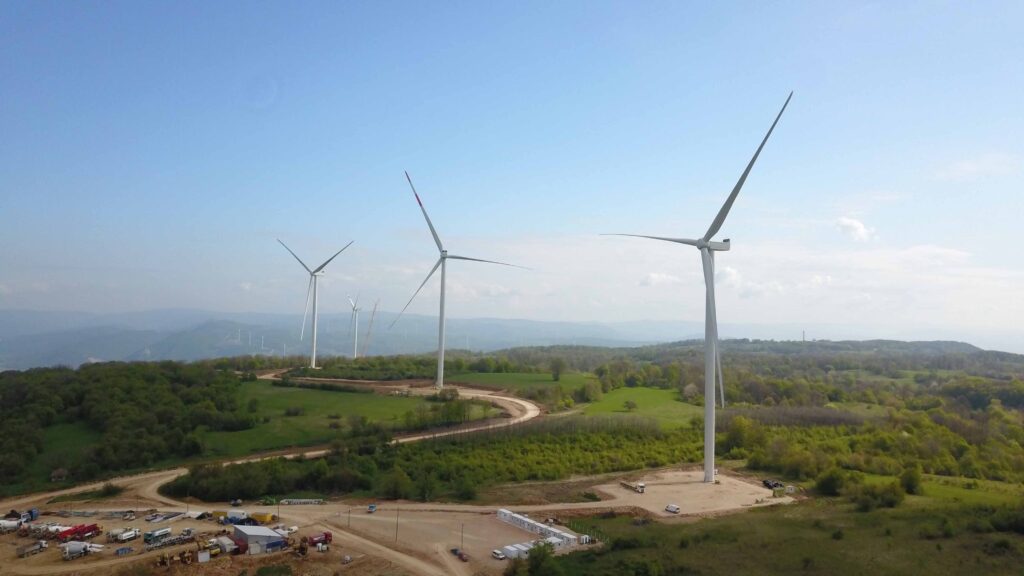 Nordex is one of the largest wind turbine manufacturers in the world. How many countries are you present in and how many GW have you installed so far?
– Nordex is one of the largest wind turbine manufacturers in the world. Our mission is to provide clean and renewable energy for future generations. We have a global presence in over 44 countries, where we have installed more than 47 GW of wind farms. Our portfolio includes state-of-the-art onshore turbines, which offer optimal solutions for different climatic and geographic conditions. We are proud of our innovation, quality, and reliability, which make us a leading manufacturer in this field.
In Serbia, you have completed the installation of wind turbines at the Krivača wind farm, which is expected to start trial operation by the end of the year. What challenges did you face in Serbia when establishing the company and implementing the first project?
– The Krivača wind farm is a very complex and demanding project that differs significantly from other wind farms in Serbia. The location is very inaccessible, with steep climbs that reach up to 20% in some places. At this location, which is located at a low altitude, the climatic conditions are very harsh and unstable. Snow is a common occurrence and can fall until the fourth month of the year.
One of the main challenges was to align the internal rules of the company with the legal framework of the Republic of Serbia and adapt to our market. Also, it was necessary to find reliable partners in the fields of logistics, transport and other services that had a key role in implementing the first project in Serbia. Special attention should be paid to the professional teams on the field who worked under difficult conditions, as well as to the good team spirit that prevailed among all participants in the project.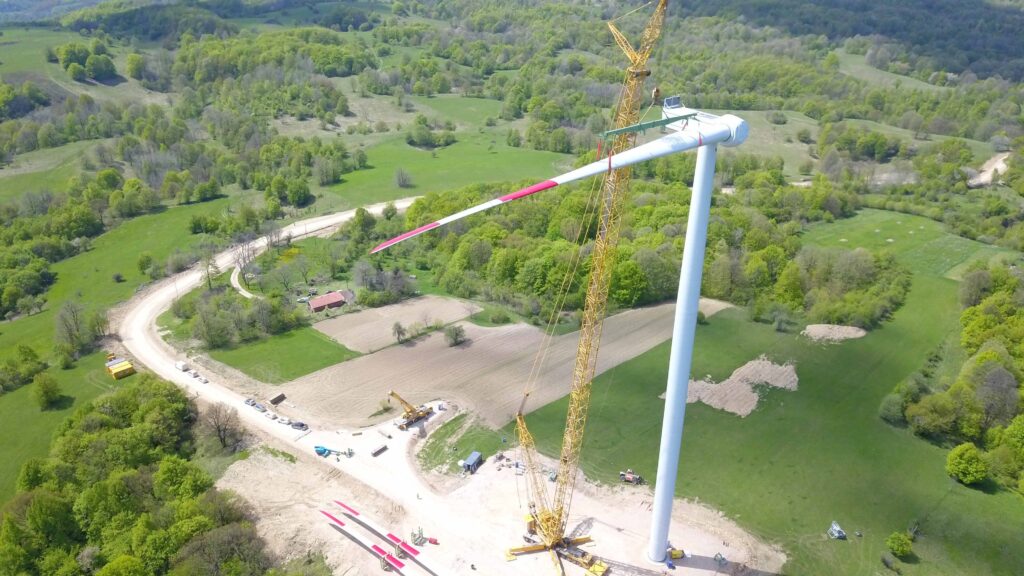 What is the next project? In the WindEurope report for the second quarter of 2023, we read that you have signed a new contract, and we are interested in when and where the new Nordex turbines will arrive?
– The next project planned for implementation in 2024 is WE Pupin, investor Enlight K2-Wind d.o.o., with over 94MW of installed power (16 wind turbines) which represents an extension of the existing WE Kovačica.
What are your ambitions in the Serbian market, considering that there are many projects and investors in the market, but very few secured financial structures and signed contracts for equipment purchase?
– Our ambitions in the Serbian market are high and focused on being part of as many projects as possible that are being implemented. We are aware that one of the biggest challenges for investors is securing adequate financing for their projects. Therefore, Nordex strives to offer solutions that enable reducing construction costs and increasing efficiency and availability of wind farms through quality and reliable service. Our goal is to help our customers reduce their investment risk and increase their revenue. In line with that, our ambitions are to expand our service network in Serbia and to train a local team of engineers who will be able to provide support for the construction of new capacities in the Western Balkans.
Do you provide wind farm maintenance service or does your team complete the mission after installation?
– One of the most important components of reliable wind farm operation is quality and regular maintenance service. Nordex offers wind farm maintenance service to our clients who want to ensure optimal operation and performance of their turbines. Our team of service technicians is trained and experienced in solving various problems, from replacing spare parts to diagnostics and repair of faults. Our network of service locations covers more than 32GW of installed power worldwide, with 350 service centers and 3800 employees. Nordex is committed to the quality and reliability of our products and services, to help our clients achieve their goals and profit.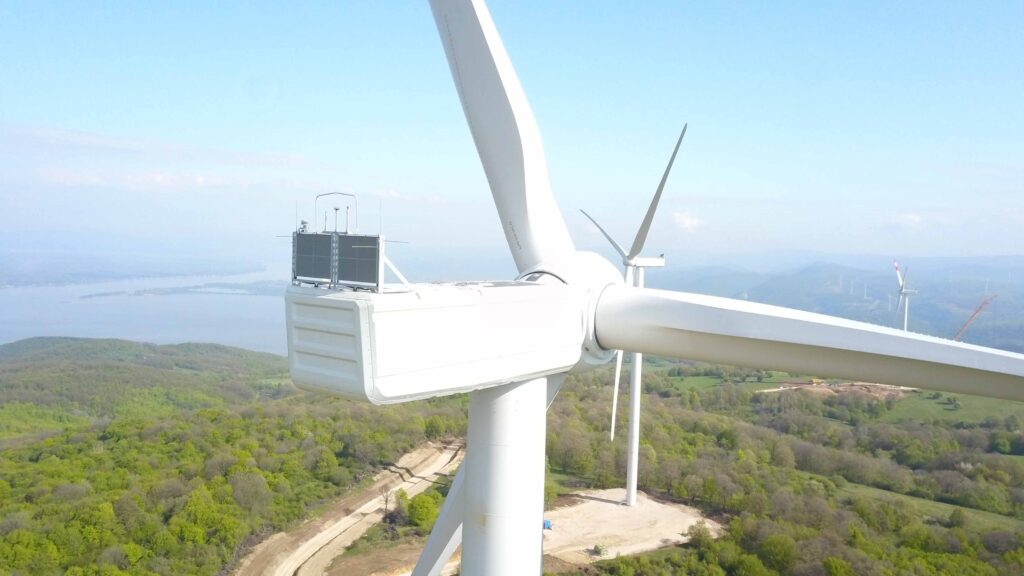 What are your ambitions in the countries of the region?
– Nordex carefully monitors the development of the markets in the Western Balkans and is aware of the positive trends of some countries to increase the share of renewable energy sources in their energy mix. We systematically approach each new market, and based on that we make a decision whether and when to enter a market. We currently have a lot of activities in Greece and Serbia, and we closely follow the situation in the countries of the former Yugoslavia as well as Bulgaria.
Which Nordex wind turbines are currently on offer? Which is the largest onshore and which is the largest offshore wind turbine?
– Nordex does not produce offshore wind turbines but focuses on optimizing onshore technology. Nordex provides individual support to each client, considering the specifics of the terrain, climatic conditions and regulatory requirements. Based on a detailed analysis, Nordex recommends the best turbine for each location, which will provide the highest efficiency and reliability.
With such an approach, Nordex is one of the leading manufacturers of onshore wind turbines in the world, with rich experience and innovative solutions. Currently, the largest turbine is from the DELTA4000 series, which consists of different models of turbines with installed power from 4 to 6.8 MW. The largest onshore wind turbine we offer is N175/6.X, which has a rotor diameter of 175 meters and a nacelle height of 120 meters. This turbine is especially suitable for locations with weak and moderate winds, as it allows high capacity of electricity production.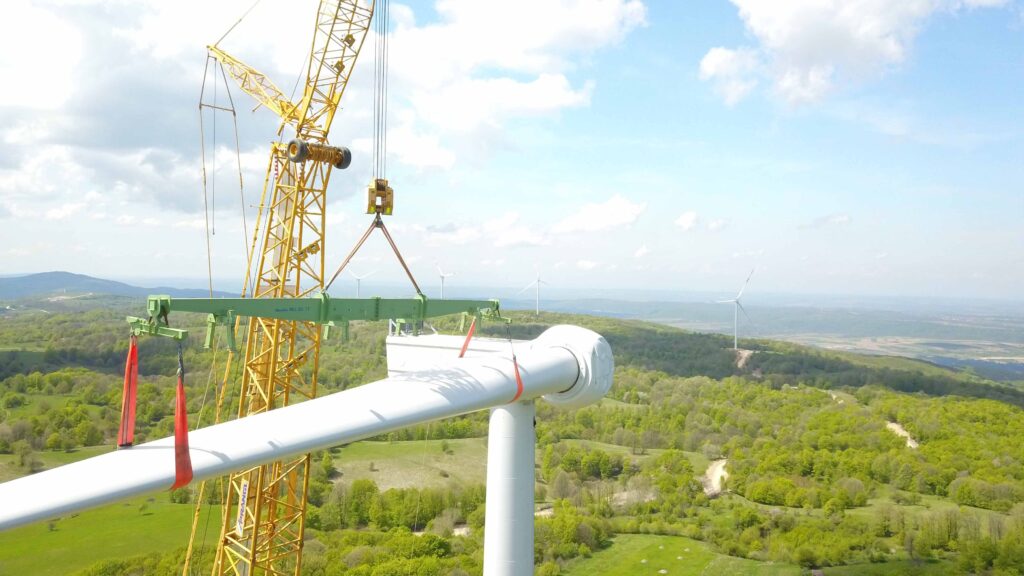 The wind energy industry has faced problems in recent years, with rising equipment costs and major issues and delays in the supply chain. Has the crisis been overcome? What are the challenges you are currently facing as wind turbine manufacturers?
– The crisis caused by, mainly Covid-19 and recent wars, has significantly affected Nordex's business, where the biggest impact occurred on delivery times of equipment and components that are installed, which also represents one of the challenges, as well as the availability of raw materials on the market for the production of parts and components.
Nordex successfully overcame the most difficult period of the crisis caused by the COVID-19 pandemic and war conflicts that affected the global wind energy industry. Despite the increase in equipment prices, material shortages and disruptions in the supply chain, Nordex continued to deliver high-quality wind turbines to its customers around the world.
Nordex has developed an efficient risk management system that enables quick adaptation to changing market conditions. Dedicated procurement services work to ensure stable prices from our suppliers and to respect agreed delivery times so as not to create bottlenecks in turbine delivery.
What are the average delivery times?
– The approximate delivery time is up to one year from the date of order confirmation. However, this period may vary depending on the availability of materials, production capacity and other factors that may affect the process of making turbines. Delivery is planned in cooperation with the customer, taking into account his needs and possibilities. It should be emphasized that delivery is only done when turbine installation is possible and when conditions for safe installation have been met.
Foto: Nordex