Schneider Electric became a member of the Association of RES Serbia this year and having in mind its international reputation, importance in the regional market and results in Serbia, its membership has brought significant value to our Association. The fact that this electric power leader is headed by a woman in Serbia is of special importance for our Association, which takes into account the principles of gender equality. Ksenija Karić, director of Schneider Electric for Serbia and Montenegro, in the section ,,Interview with a membe'' talks about projects that are in the focus of business, as well as the company's ambitious plans.
What are the biggest projects Schneider Electric is currently working on? What is the focus in business?
As one of the largest technology companies, we are focused on energy management and industrial automation, and especially on software, which are new in our offer. I am thinking primarily of Aveva and Osisoft, software for industrial applications that include engineering, business and maintenance, and which are aimed at increasing profitability, reducing risk and greater sustainability.
Schneider Electric has a key role to play in achieving the fourth industrial revolution, the industry of the future. In collaboration with our customers and partners, we have the technology, expertise and ambition to build an efficient, resilient, sustainable world, focused on people and communities. We strive to provide our clients with solutions that will, with great savings, help them do better business. Such solutions are based on so-called predictive maintenance and enable clients to predict when a downtime will occur, and in that sense to act preventively. We also pay great attention to the energy efficiency of buildings, which is one of the biggest challenges today. In that sense, we are developing software that enables optimal energy management in buildings for various purposes. We constantly and continuously contribute to the better quality of our products, which results in better business for our clients.
We are certainly most interested in the carbon neutral building in Novi Sad? Tell us everything you can about this project? How is a completely green building built, is it more expensive than a standard one, and when will it be habitable?
The future building of our Schneider Electric HUB in Novi Sad will provide the necessary energy from renewable sources, but at the same time it will create a modern business space – brand new and comfortable to work, primarily because of lighting, acoustics… The design team decided on the principle ,,Town Planning'' reconstruction, a principle that maps the planning of the urban landscape to the organization of business space. The great advantage of this location and the project is the natural environment that has a positive effect on productivity. I will remind you that Schneider Electric already operates in 13 high-tech buildings in China, Europe and North America that are ,,CO2 neutral'', and Serbia will join that list next year with our Schneider Electric HUB. This is an essential difference that will have a wider, certainly regional impact, giving the example that it is possible for the facility to meet the Zero CO2 emission standard and the standards of maximum energy efficiency. What is even more interesting to mention, when it comes to the new building, is that we will use a modular software solution based on the Planon Workplace Edition cloud, supported by smart presence sensors and sensors that monitor other environmental parameters. This software provides the comfort of building users by monitoring temperature, CO2, humidity, light, noise, harmful volatile organic compounds and radon levels. Planon Workplace Edition helps us make the most efficient use of our space and provide a safe, healthy and sustainable environment for all. Using this software, you also get data on the utilization of space, where there are free meeting rooms, what are the conditions at the workplace, which space reservations are scheduled…
We hope that this kind of business space will not leave anyone indifferent, precisely because of the permeation of nature, open park areas and working interior space.
On the occasion of two decades of Schneider Electric's work in Serbia, you have organized a number of socially responsible actions, such as donations to the Mathematical Gymnasium, etc.?
On the occasion of its 20th birthday, our company organized a lecture on ,,Sustainability and what remains after us?'' in the building of the Technical Faculties in Belgrade. The lecture was intended for students of the Faculty of Electrical Engineering, Architecture, Mechanical Engineering and Civil Engineering, as well as all students who are interested in the topic of sustainability in technical solutions. On this occasion, we donated an interactive screen to the Faculty of Electrical Engineering in Belgrade, as well as a mini solar bench to the Mathematical Gymnasium in Belgrade, so that students can charge their phones and have WIFI.
After 20 years of business, we are gathering more than 100 local companies in Serbia in a network of partners that will continue to expand, and we have paid great attention to socially responsible business. In the past years, together with Hub in Novi Sad, we have invested in the community, and mostly in knowledge and young talents, students of technical faculties, through various trainings, scholarships and mentoring programs. We have developed cooperation with technical faculties in almost all university centers, enabling the transfer of knowledge in the best way. Last year's award of the Serbian Association of Managers for Socially Responsible Company of the Year speaks in favor of that, as well as the latest Virtus award for philanthropy, which Schneider Electric received from the Trag Foundation.
We are recognized as a center of competence, and over the years we have dedicated ourselves to the education of younger generations, through the Center for Young Talents, which was founded 10 years ago and which provides free math and programming classes.
We are also interested in the Green Business Races, where Schneider Electric took on the role of the NajFit company?
Last year we received the NajFit company award within the Serbia business run series, which, I must admit, met with very positive reactions from our employees, who shared incredible energy and passion both before and after the race in Novi Sad and Belgrade. As we have many colleagues in the company who are fans of a healthy lifestyle, we wanted to see how we can achieve cooperation with Serbia Business Run which will be longer term and which will further contribute to a great atmosphere and synergy among employees.
Completely spontaneously and naturally, we became the title sponsor of the Serbia Business Run series of business races and the largest team building event in Serbia.
The goal of cooperation between these two brands is reflected in the fact that Schneider Electric Serbia Business Run in 5 years becomes the first largest sporting event in the region that is completely sustainable! This ambitious goal will be achieved by the gradual introduction of innovative technological solutions such as solar panels, recycling system in every race…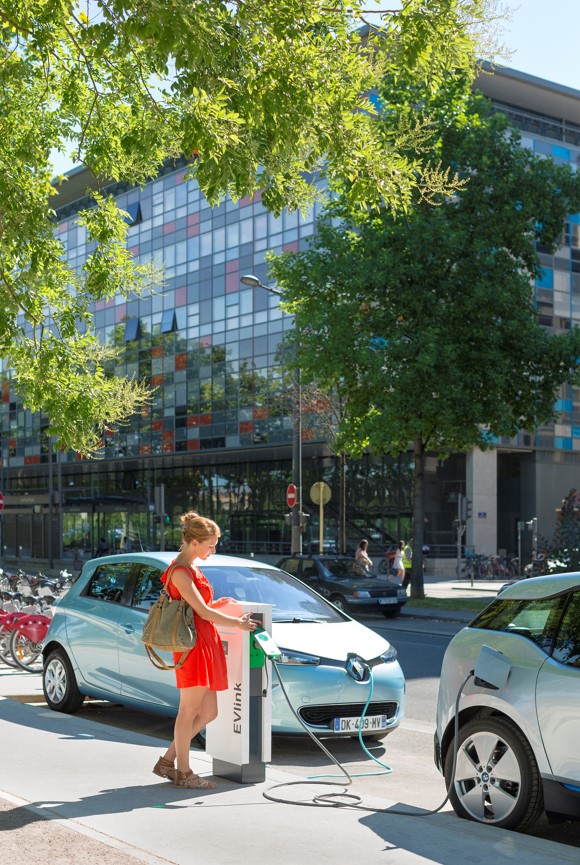 You are very present in the field of electric vehicle chargers. How many Schneider Electric chargers have been installed and what are the further plans? And what are the plans for the next decade?
Schneider Electric has been present on the electric vehicle charger market with its products and solutions since 2011 and so far close to 150,000 connection points have been installed worldwide. In Serbia and Montenegro, this market has been actively developing in line with trends for 4 to 5 years and we are approaching the number of 300 installed chargers, with one or two connections.
We expect that in the future, the need for chargers will grow exponentially in both residential and commercial and industrial buildings, which will result in increased electricity use.
That's why Schneider Electric continues to further develop various series of AC and DC chargers, as well as software solutions to provide end users with ,,Smart charging'' and the highest level of user experience. In the market of Serbia and Montenegro, within our ,,EcoStruxure for eMobility'' solution, EVlink AC ordinary and smart chargers up to 22kW, DC fast smart chargers up to 24kW and EcoStruxure EV Charging Expert controllers with integrated software platforms for managing available power are currently available for charging and monitoring the charger network for electric vehicles.
At the beginning of next year, we will present new models of AC and DC chargers, power from 7.4kW to 120kW.
Also, in the process of electrification of traffic in order to produce ,,Green Electricity'', as one of the imperatives is the maximum use of renewable energy sources (solar power plants, wind farms, etc.), then the energy storage system, while individual producers / consumers, the so-called prosumers, their capacities form a significant part of an active and decentralized electricity system.
With its solutions, Schneider Electric has already established itself as a leader in the digitalization of electricity and decentralization of electric power systems, which in the future will be one of the basic preconditions for the proper functioning of all systems, including the electric vehicle charger network.
Schneider Electric is a company that cares about gender equality. How many women do you employ? How challenging is it to be a director in a predominantly male business? Our ,,Life is On'' concept, which relies on the idea of ​​empowering everyone to use the energy and resources at their disposal, in the best possible way and thus ensure development and sustainability for all, can actually be very easily transferred to other segments like the issue of gender equality. We nurture a culture of equal opportunities and I am glad that the main criteria we are guided by are competencies and responsibility. In Serbia, about 35% of our company employees are women. Women's leadership is a current topic, there are challenges, maybe a certain amount of skepticism, but I am glad to be able to testify that stereotypes about ,,Men's and women's'' jobs are slowly but surely being broken.