The RES Serbia 2022 conference was opened today in Belgrade with a large presence of dignitaries, representatives of state institutions, the world's largest companies, banks, investors and ambassadors.
Miloš Colić, chairman of the Management Board of the Association RES Serbia, which is the organizer of the conference, pointed out that new power plants from renewable sources can no longer wait for construction.
– The state should pass regulations as soon as possible. Renewable energy sources are a chance to get out of the energy crisis – said Colić.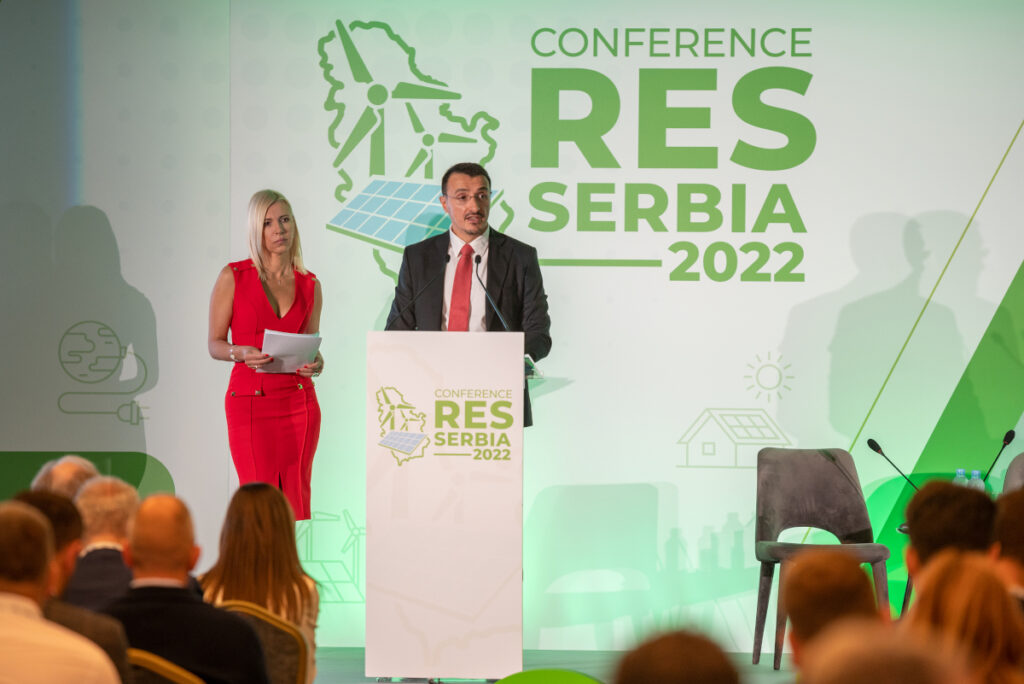 At the opening, Zoran Lakićević State Secretary in the Ministry of Mining and Energy said that energy security is also the national security. As he said, although no auction has been done so far, the complete regulations are there.
– By 2030, the production of 41% of energy from renewable sources is expected – reminded Lakićević and announced that the signing of the EBRD program on the introduction of renewable energy sources in heating plants in 10 cities in Serbia is scheduled for next week.
The regional director of the European Bank for Reconstruction and Development for the Western Balkans, Matteo Colangeli, said that he was impressed by the number of participants at the conference and that he was proud that the EBRD was supporting such a project.
– We are dedicated to the development of this sector in Serbia and we support the development of opportunities for investors in order to ensure energy security and stability in Serbia – said Colangeli.
Giles Dickson from WindEurope pointed out that climate change is making the energy crisis even more difficult.
– We took things for granted and didn't think about where our gas comes from. Every government has to deal with these issues – concluded Dickson.
General Director of EMS Jelena Matejić stressed that EMS is not against renewable sources.
– The contribution of EMS to the development of renewable sources is 40%. Our great Đerdap belongs to renewable energy sources, and we badly need new projects from renewable sources – said Matejić.
The RES Serbia 2022 conference is organized by the Association RES Serbia, with the support of the European Bank for Reconstruction and Development (EBRD) and the organization WindEurope.