Business forum "Western Balkans-Spain, Days of Multilateral Opportunities", organized by the Spanish Agency for Export and Investment (ICEX) and the Trade Department of the Embassy of the Kingdom of Spain in Serbia, started today at the Hyatt Regency Belgrade Hotel with the opening address of Goran Vesić (Minister of Construction, Transport and infrastructure), José María Blasco Ruiz (Director of the Sector for Infrastructure, Health and ICT, ICEX) and the Ambassador of the Kingdom of Spain in Serbia, H.E. Raúl Bartolomé Molina.
The speakers invited investors from Spain to invest in Serbia and the region of the Western Balkans.
At the first panel with the topic "Sources of project financing in Serbia", representatives of the associated members of the Association RES Serbia, Matteo Colangeli (director for the Western Balkans, EBRD), and Ary Naïm (regional manager for Central and Southeastern Europe, IFC) spoke, as well as Nicola Bartolini (head of the EU delegation for cooperation with Serbia), Alessandro Bragonzi (head of the EIB regional office) as well as Nicola Pontara (director of the World Bank in Serbia).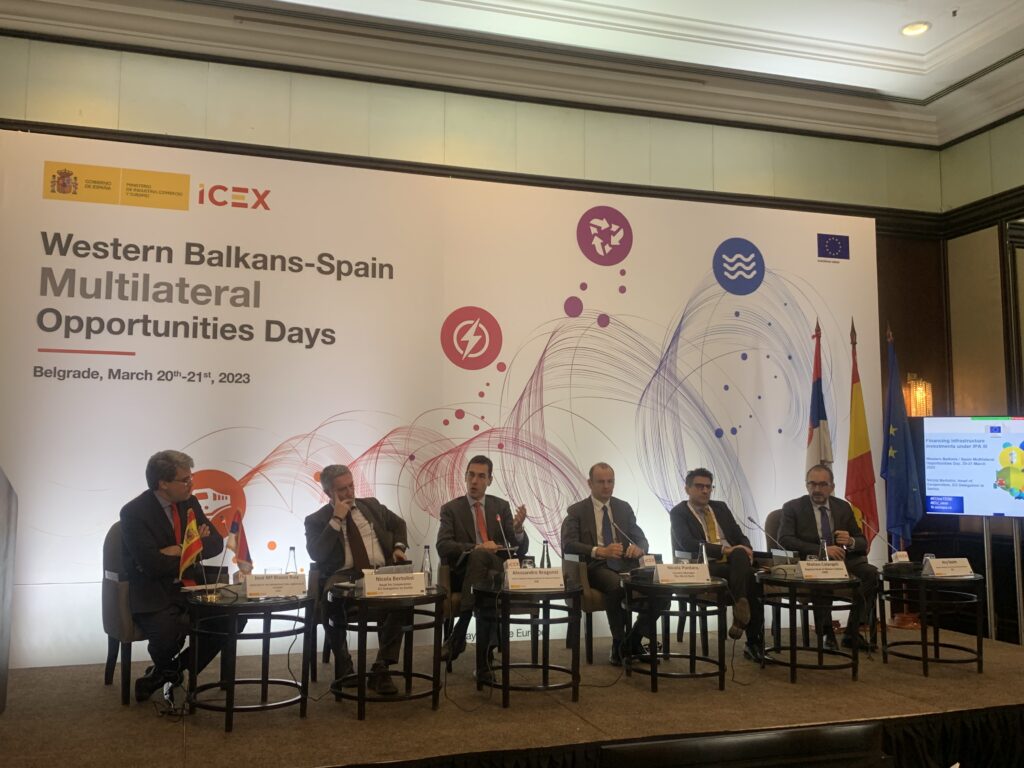 Starting at 9:00 a.m. tomorrow, the energy panel moderated by Danijela Isailović, manager of the Association RES Serbia, is on the agenda with the topic "Business opportunities in the energy sector in Serbia". Participants in the panel discussion will be: Jovana Joksimović (assistant minister, Ministry of Mining and Energy of the Republic of Serbia), Rade Mrdak (advisor to the minister, Ministry of Mining and Energy of the Serbia), Nikola Obradović (director of international and regulatory affairs, AD EMS), Aleksandar Jakovljević (director of strategy, PE EPS) and Gligo Vuković (project manager, EU Delegation in Serbia).
The forum brought together Spanish companies and companies from the Western Balkans, and as the organizers point out, it is being held as a continuation of the strengthening of bilateral relations between Spain and Serbia, which began last year, with the visit of the Prime Minister of Spain, Pedro Sánchez, and the holding of the Spain-Serbia business forum in November 2022.