The Chairman of the Management Board of UniCredit Bank Serbia, Nikola Vuletić, is a panelist of the conference "RES Serbia 2021".
Nikola started his professional career in 2003 at Eximbank. He further upgraded his career within the same bank, in various positions within the economic segments of the banking business. At HVB Bank, he continues his engagement in the Large and International Corporates Department. From the position of team leader in this Department, at the end of 2007 he was promoted in Head of Mid Market Department. In March 2009, he was appointed Director of the Directorate for Commercial Affairs within the Retail and Small Business Sector, after which, on August 1, 2012, he took over the position of Head of the Retail and Small Business Sector. In July 2017, he moved to the position of Head of the Risk Management Department. He was appointed a member of the Management Board of UniCredit Bank Serbia in January 2017.
Nikola Vuletić finished Faculty of Economics, Department of International Management. He continued his professional development in numerous international programs, the most important of which are INSEAD, IMD, IESE business schools.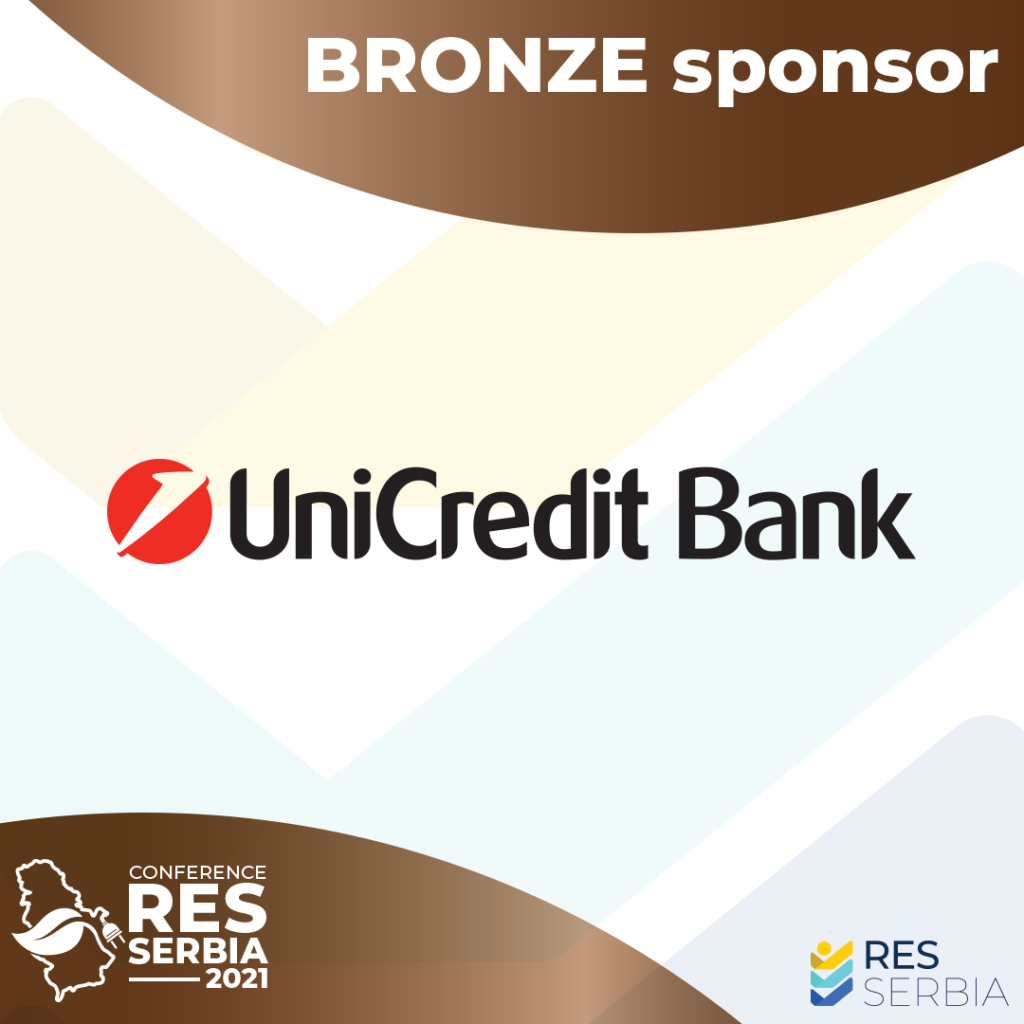 Presentation of the bank on the panel
Sustainability is part of how we do business at UniCredit and we continue to support our clients, communities, partners and the industry at large in becoming increasingly sustainable – doing our part to finance the transition to a low-carbon and more inclusive economy.
Since the beginning of its operations in Serbia, Unicredit Bank has been active in financing renewable energy sources, both independently and through participation in partnership projects.
Environmental, social and corporate governance is something to which UniCredit is committed in the long run. UniCredit continues to expand its ESG product and service offer, which spans across the Group including: Social Impact Banking, advisory of sustainable financial instruments, and energy efficiency loans.